Edited by FirstLady2013 at 7-20-2014 11:09 PM


This is a replica of the event page for the Castle Clash Trivia Event, it is being posted early so every one will have advance notice of the event, how to correctly participate and what the prizes are. This event will have a first come first serve element in that only the first 100 correct replies to our 4 Trivia questions will qualify for gems and be eligible for the (2) heroes also being raffled. So if your entry is #500 you have no cause for complaint as you have been notified before hand. The heroes will be awarded to the member who selects the previously randomly generated number associated to each of the heroes, in the event no one picks the correct number then the number that is closest ( lower before higher ) to the number that represents the Cupid or Moltanica hero. I suggest that you review the page and ask any questions you may have before the event starts via the link to the Q&A page provided below. Good Luck Everyone.


Castle Clash Trivia Event
Today we are searching for the true Castle Clash aficionados by seeing who knows the answers to the questions we have selected and in return for your loyalty we are prepared to give the first 100 members who can correctly answer these questions gems, and that\'s not it. (2) of these lucky winners will also walk away with either a Cupid or the ever exclusive \"Moltanica\".

Event Duration: July 21st, 12:01am GMT-5 - July 25th, 12:01am GMT-4

How To Participate:
1) Copy the complete hide code provided below
2) Post code in the reply box
3) Fill in the requested information on each line.
4) Press enter.......Done!

COPY COMPLETE CODE:
[code][hide=10000]
IGG ID# Here:
In Game / Character Name:
Server ( Android, IOS, etc ):

Answer to #1:
Answer to #2:
Answer to #3:
Answer to #4:


Select a number from 1 to 100 here:
[/hide][/code] COPY COMPLETE CODE: REWARDS:

1st - 10th = 800 Gems
11th - 25th = 500 Gems
26th - 50th = 350 Gems
51st - 100th = 200 Gems
Plus (2) Randomly Selected Winners Will Also Win Either
(1) Cupid or (1) Moltanica
selected from the 100 winners above.

Event Rules:
You
CAN NOT EDIT POST
Spamming/Illegal contest will lead to being disqualified from event.
Questions are not allowed in the event thread -
Use Q&A thread
http://us.forum.igg.com/forum.ph ... 5476&extra=page%3D1
Winners are selected based on first come first served basis
Hero winners will be determined by number selection.
IGG reserves the right of final interpretation of the event rules and rewards.
You will recieve your reward in 7-10 bussiness days after event results announcement.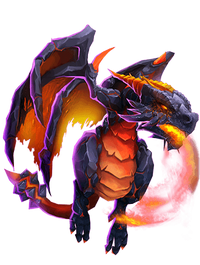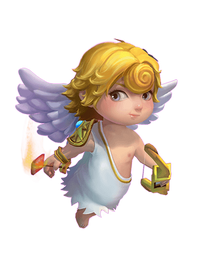 LINK TO EVENT PAGE
http://us.forum.igg.com/forum.ph ... 0346&extra=page%3D1

source:
SNEAK PREVIEW [ CASTLE CLASH TRIVIA]
Signature
Follow IGG @Facebook.com/IGG    Follow CC @Facebook.com/CastleClash