Expert Dungeon 6!
This took a lot longer than expected because I had to finish leveling Siren and increase her skill to something decent. No PD or p2p hero was using while completing these dungeons. These are geared towards a f2p players so I used a majority shard heroes in all dungeons.
Notes:
1. All my magic is level 5 (max).
2. Dungeon 6-7 is by far the hardest in this set. I've included two different methods, though the drop points are exactly the same (for me, dropping by the TH had the best results). For version 1, I used tree to provide the dmg reduction and revive on my heroes, but I didn't use copters. Version 2 had Siren instead of the tree and I used copters.
3. All heroes are at least 80 on inscription except Druid and Cupid who are at 90+. Crests are normal level 2/3 such as slow down, WG, Zerk, SS, and BW. I've included pictures of the skill level and talents for each hero.
For those who aren't here yet, check out my other guides:
Expert Dungeon 5 Guide
Heroes Used
Screenshots: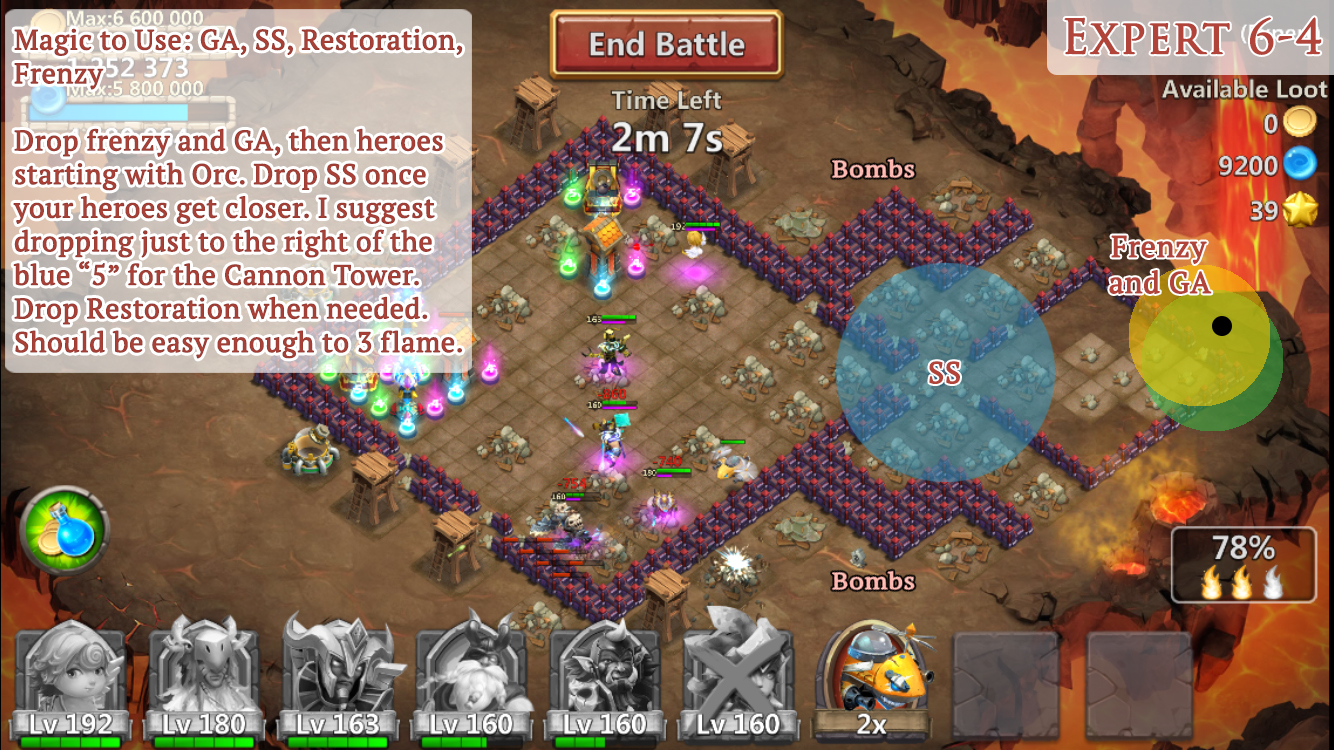 Signature
I am a climbing bubble...
I have a climbing bubble...
My bubble beats your bubble…
Hear it burst… *boom*
I lost my bubble :(